TARZAN, THE APE MAN 80th Anniversary!
Former Olympic swimming champion Johnny Weissmuller was the screen's most iconic Tarzan, with his impressive physique and charming naivete–"the only man in Hollywood who's natural in the flesh and can act without clothes," as MGM billed him. In search of the legendary Elephant's Graveyard, and its treasure of ivory, adventurers James Parker (C. Aubrey Smith) and Harry Holt (Neil Hamilton), push deep into the jungle to a place supposedly guarded by a formidable white ape. The truth turns out to be even more incredible–a man raised by apes, with the strength and instincts of an animal, as Parker's daughter Jane (Maureen O'Sullivan) discovers.
DIR W.S. Van Dyke; SCR Cyril Hume, Ivor Novello, based on the characters created by Edgar Rice Burroughs. US, 1932, b&w, 100 min. NOT RATED
Watch the Tarzan, The Ape Man trailer here
The first of eleven sequels in Weissmuller's wildly successful run as the Lord of the Jungle, this film stands out as both a franchise favorite and a pre-Code cult classic, justly celebrated for its elegantly photographed skinny-dipping scene. Tarzan and Jane—now a happy couple—have their jungle idyll intruded upon by greedy white hunters, whom Tarzan must save from a succession of angry tribesmen, hungry lions, stampeding elephants and fearsome crocodiles. The lone directorial credit of MGM's great art director, Cedric Gibbons.
Watch the Tarzan and His Mate trailer here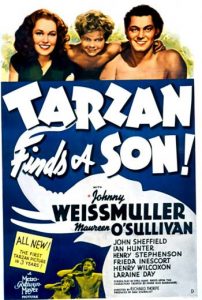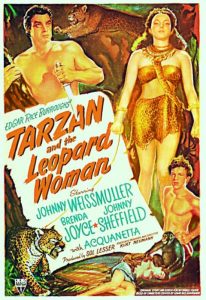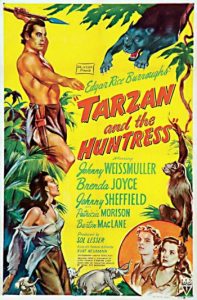 THE JUNGLE JIM COLLECTION